Welcome to Bowne Park Civic Association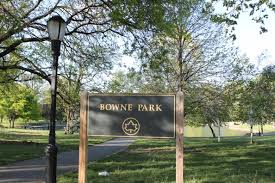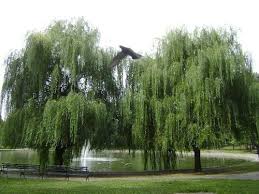 Save the Date
Holiday Lighting Ceremony
at Bowne Park
December 18th, 4:30pm

Join us at our 2022 Holiday Lighting Ceremony, sponsored by Councilwoman Vicky Paladino.
It will be held at 4:30 PM on Sunday December 18th adjacent to the flagpole located at 32nd Avenue and 155th Street in Bowne Park.
Music entertainment will be provided by Mike Barry. Hot chocolate and cookies will be provided.
We look forward to seeing you at the celebration.
The Bowne Park Civic Association &
The Broadway Flushing Homeowners Association
Petition for Sewer Upgrades for Queens North

Click HERE to sign petition.
We urge the city of New York to upgrade the sewer systems in Queens North (Whitestone, Flushing, College Point, Bayside). Our aging infrastructure is insufficient to handle heavy rain fall which has caused severe flooding and sewer backup into our homes. Twice within one year we have had to endure extensive property damage. The cleanup and damage to our homes has cost us tens of thousands of dollars, with little to no compensation.
We are requesting the City of New York to upgrade our sewers now. Our sewer system is incapable of handling large amounts of water. We deserve new sewer infrastructure to protect us from the damaging impacts of flooding and preventing our homes from being destroyed by these storms.
Pauline Samartzis started this petition
Real Estate Taxes
Learn how your real estate taxes are determined and how to prevent changes to the system that will hurt you.
This 12-minute video by John Procida explains the whole history of assessing homes
and the Civic Associations' efforts and solution that must be preserved.
Click on image or HERE to view video.
2022 Annual Membership Drive
We are very pleased with the success of our 2022 Annual Membership Drive.
We thank our current members for renewing and welcome the many new members.
It's not too late to join BPCA to reap the benefits of being a member.
Shady Tactics of Pet Stores Hidden from Buyers
"A surprising number of people still don't know that pet stores are bad places to acquire a dog—that they are, in fact, the harmless-looking, public face of a very shady and often cruel industry."
Most pet store puppies come from puppy mills.
Fancy-sounding registrations are mostly meaningless sales tactics.
Payment plans are unethical and exploitive.
Gifting of Animals
Gifting of animals for holiday events or any other events is detrimental to animals and a responsibility that recipients don't necessarily want. Many such 'gifts' are discarded because there is no interest in the animals or they are too difficult to take care of.
These animals are typically euthanized or dumped somewhere where they die because they cannot take care of themselves.
Please do not gift animals. They are living, sentient beings that need a lot of care and love.
For more information:
Deadly Results
Earlier this month, several guinea pigs were dumped in Prospect Park and left for dead.
Luckily someone willing to rescue them passed by to help. Without this person's support, these animals would have frozen to death, starved to death, or would have been attacked by hawks circling above.
Guinea pigs depend on humans to survive.
Allowing guinea pigs to be purchased, unsterilized, from pet stores in the city leads to rapid reproduction and overflowing shelters struggling to keep up with the intake.
If you have signed up for our e-newsletters but are not getting them, then please update your profile with the correct email address.
Community Notices
Don't forget to read about our events, updates, alerts from our eNewsletter.
Click on button to join our online newsletter to stay in touch with Bowne Park Civic Association announcements. In addition we forward emails from other organizations such as the Parks Dept via our newsletters:
If you are not getting our online newsletters…
… Please send us your corrected email address HERE. It must be in the format xxxxx@aaa.bbb, for example JohnSmith@gmail.com (no spaces are allowed).
If you are interested in receiving our newsletters, please consider becoming a member. Click HERE for more information.


Neighbors, join Nextdoor, a free private online network. Members share service provider recommendations, items for sale/free, lost pet notifications, safety updates, local events and much more.
To join, go to www.nextdoor.com